See what our clients and their families have to say about us
""I couldn't be happier with Arcadia Gardens. My 96-year-old Mother, Pauline, is in Memory Lane. I visit her every day. The staff is so kind and gentle with her. She loves participating in the music program and enjoys the hand massages! They really understand my mother; they give her coloring pages that she spends hours on. She's a former pre-school teacher and arts and crafts counselor. Before we moved her here, we visited several other facilities. I'm so glad we chose Arcadia Gardens. It's the people who work here that make all the difference."

— E.F.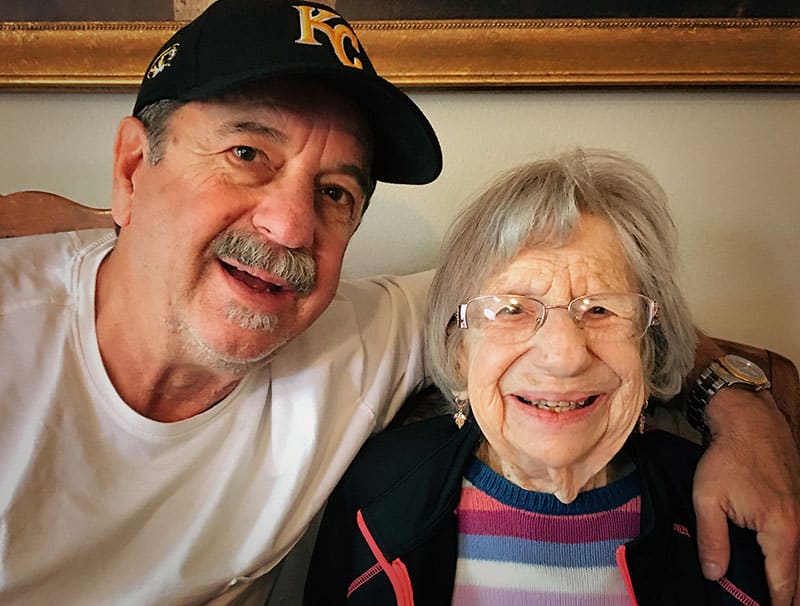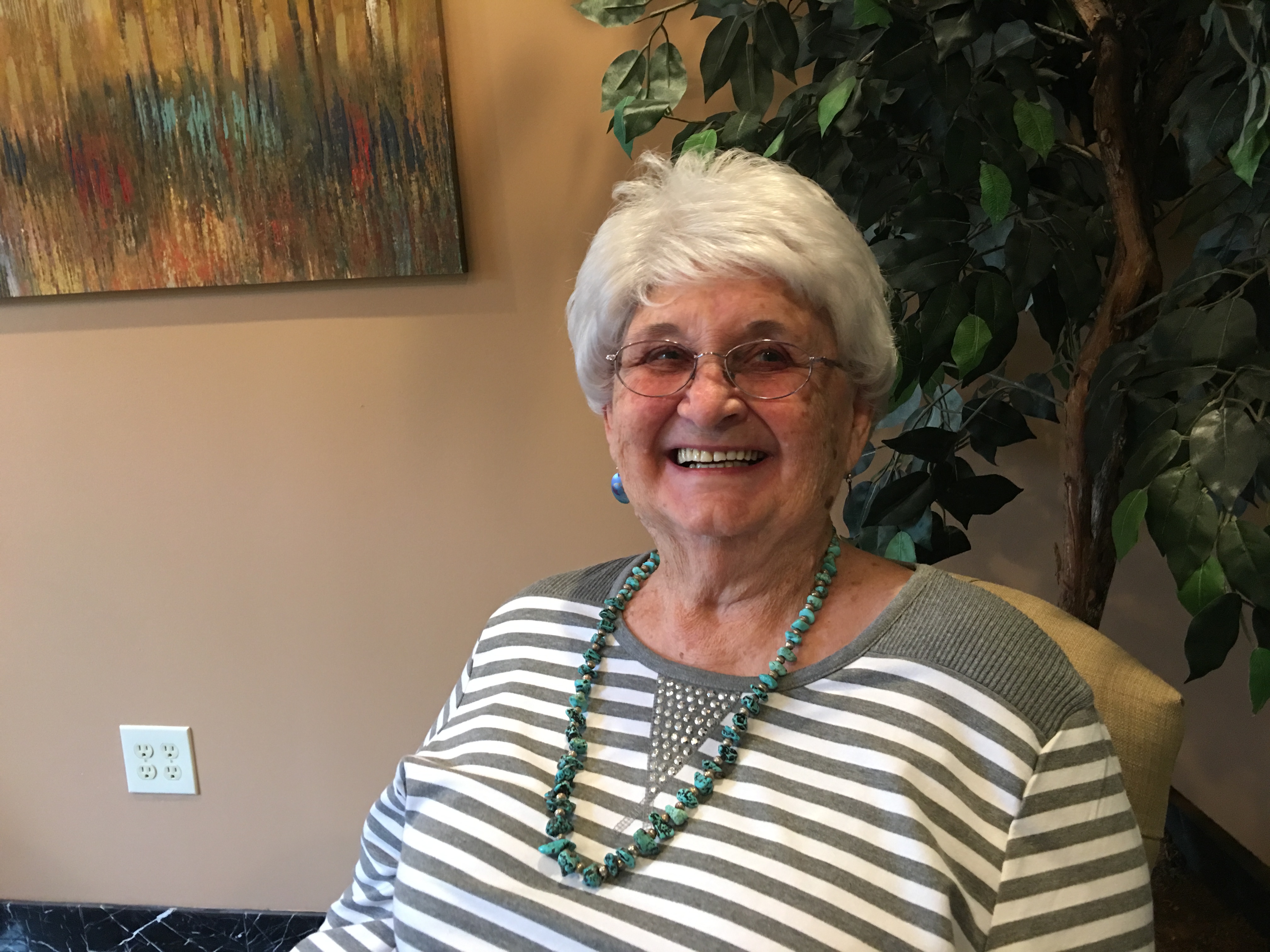 "I've been at Arcadia Gardens about 4 years. Many years ago, I had a friend who wanted to sell her condo. I drove her from Temple City to Santa Barbara to Riverside. We looked at all of the senior living places. Out of all the places we looked, we liked Arcadia Gardens the best.
A few years later I had a seizure and was hospitalized. I told my daughter, 'Why don't we look at Arcadia Gardens?' You have all your meals, all your housekeeping. Everything has gone beautifully. I would recommend it highly."

— Darlene McCormick
"There is so much to do at Arcadia Gardens!"
Alfredo and Betty Sipert have always been active. "I was so worried when we moved into Arcadia Gardens that I wouldn't have much to do," Betty says, "but, after living here for a year, we find that there are so many activities to choose from we can't take them all in! Rick's art classes are my favorite; I love to paint."
Alfredo chose their room because it has a fireplace. Betty liked the kitchen. Although she doesn't cook her German dishes anymore, she says chef Nathan makes a good baked chicken and accommodates special requests. "We also appreciate the live music that is part of the evening meal. The holidays are special here. They do an amazing job decorating and celebrating every holiday; they pay attention to detail."

— Alfredo and Betty Sipert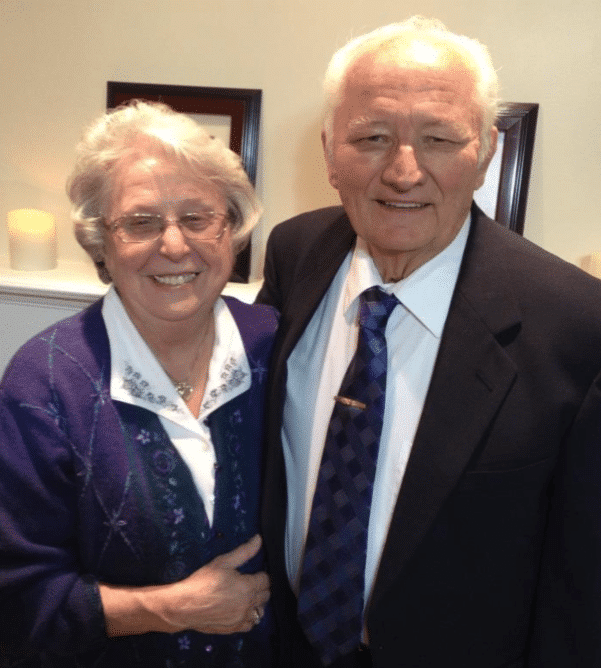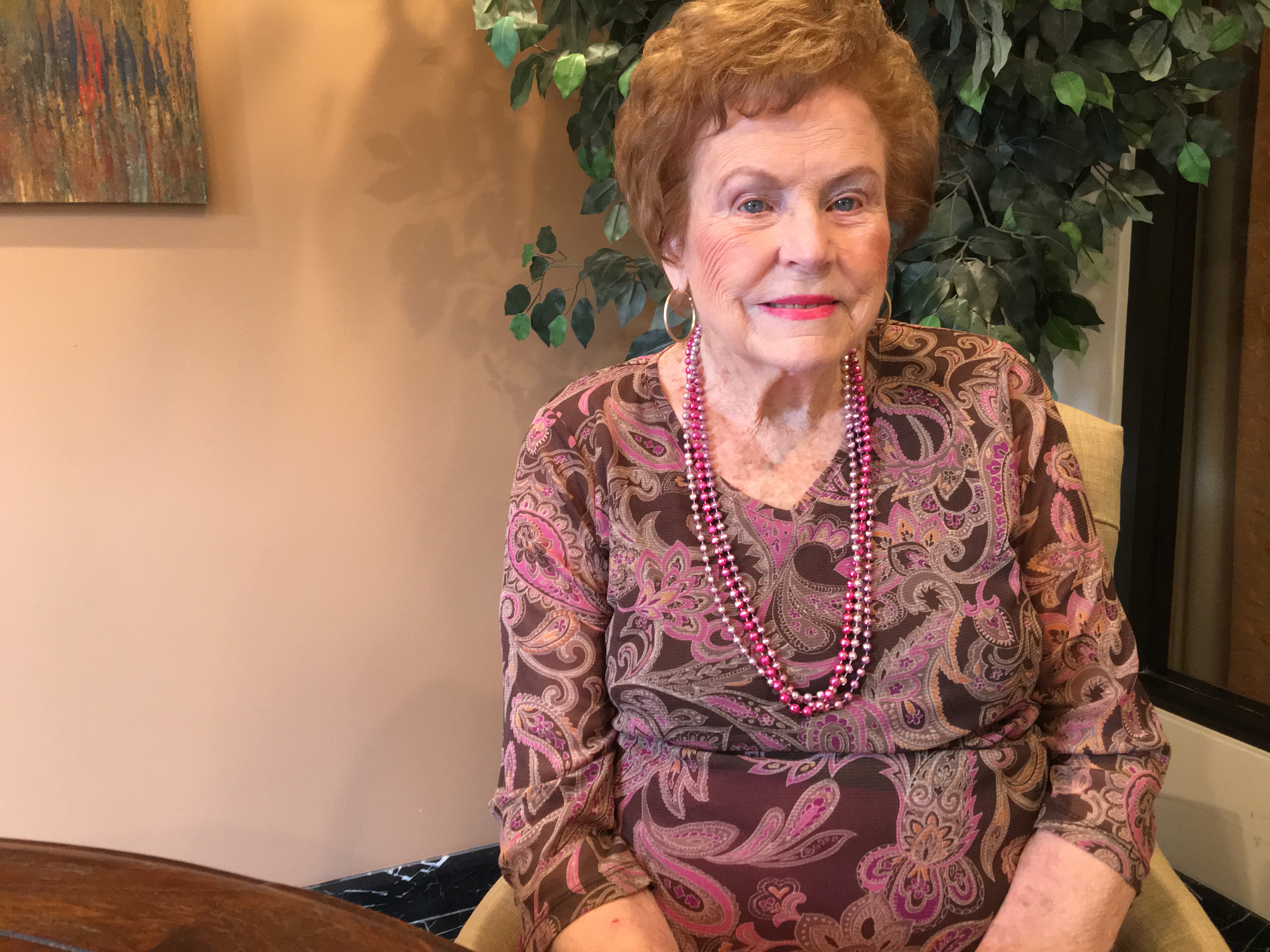 "I came to live at Arcadia Gardens 14½ years ago because I didn't like living alone; I was lonely. I did the exercise for 8 years. I play bingo every day and I attend most of the social activities. I eat 3 meals a day, I'm happy and I'm healthy!"


— Alta Ann Dumas

"I was born in 1920 in Shanghai, China, and speak several different dialects. I've lived at Arcadia Gardens for 10½ years. I like it very much. I used to be quite active and play bingo and participate in the music. Now, I like to work on my iPad; I play games and communicate with my children and friends. They take very good care of us at Arcadia Gardens."
— Carolyn Feng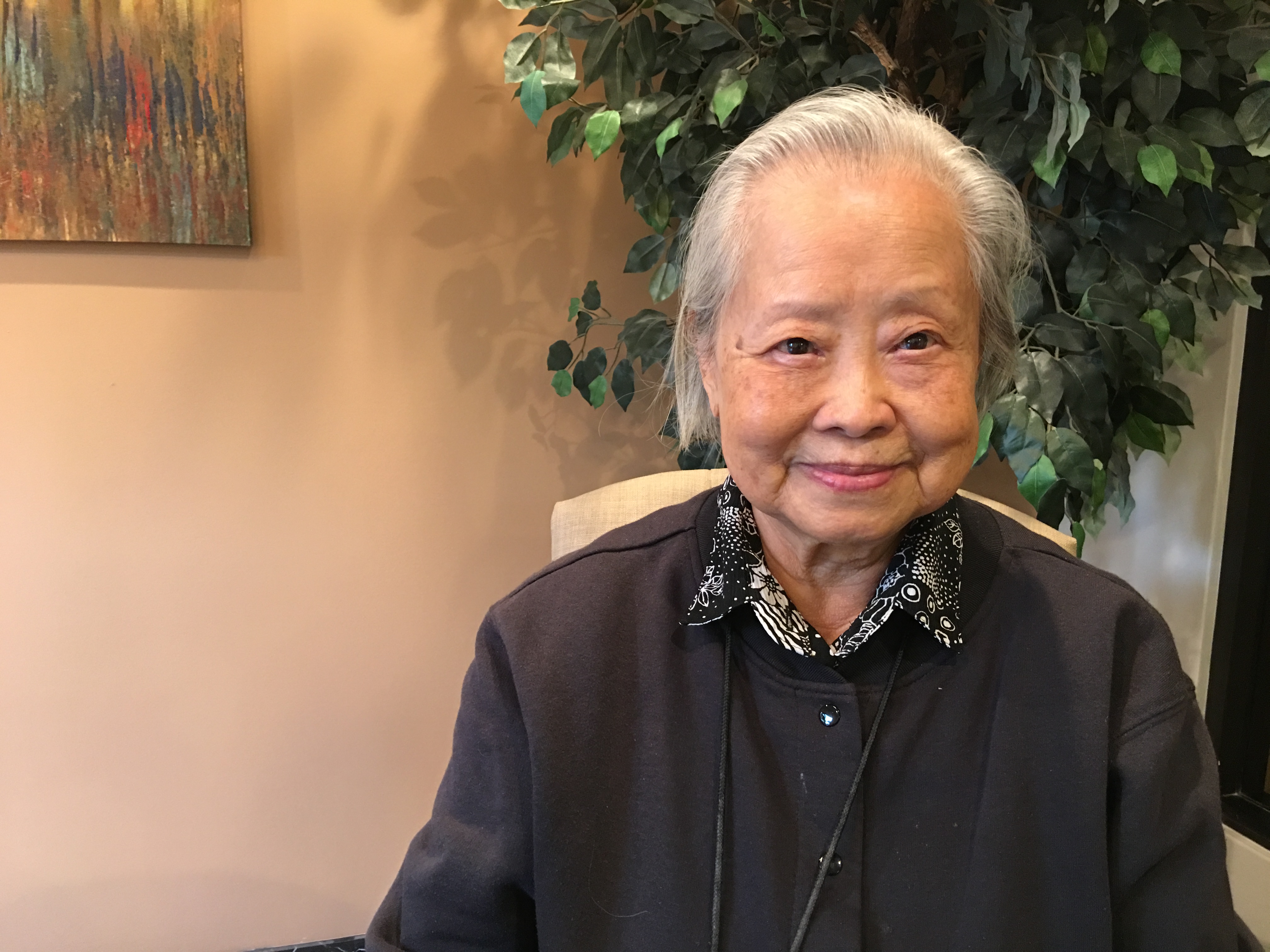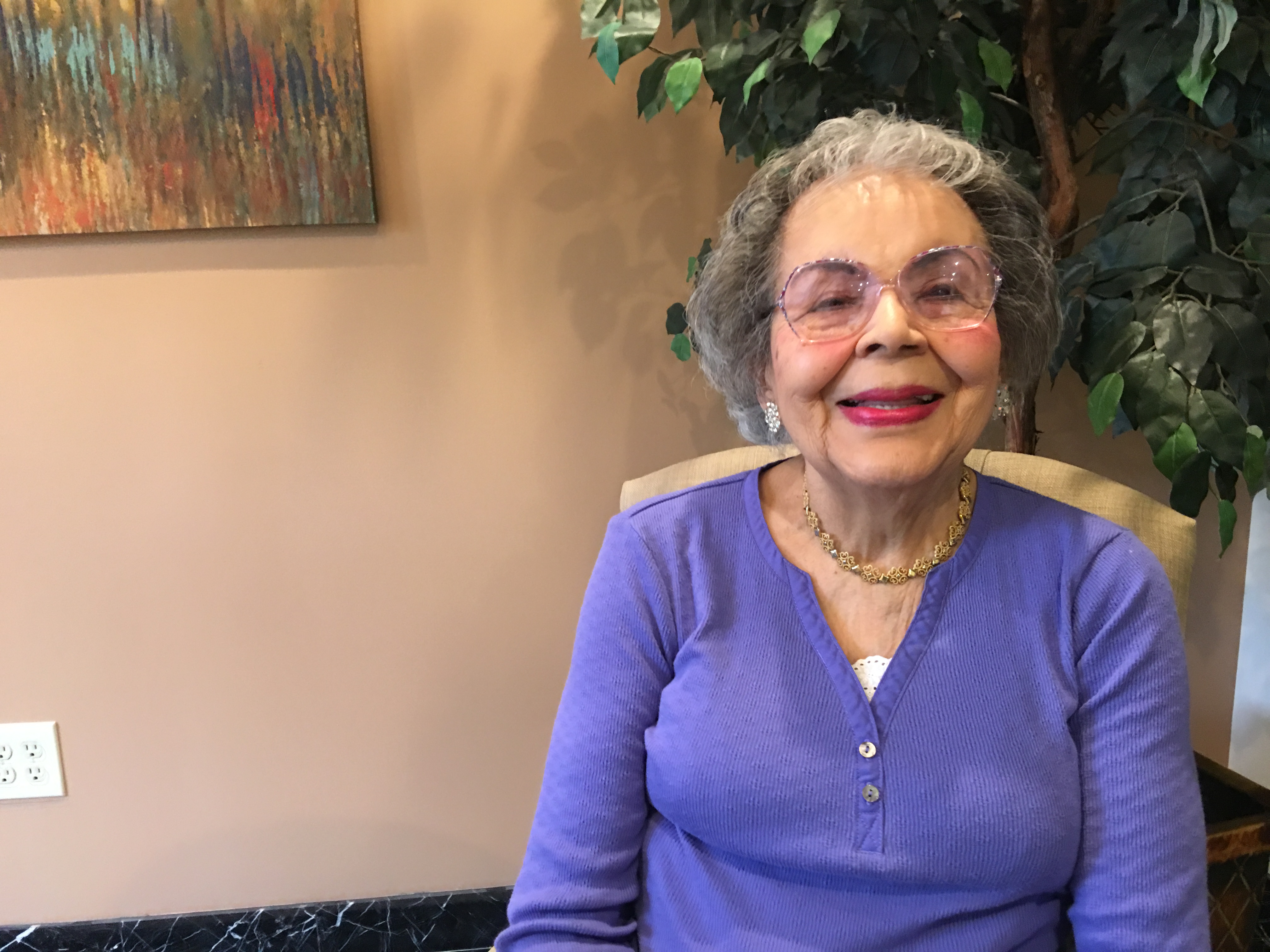 "There are so many things I like about Arcadia Gardens. They have a lot of activities to choose from. I like the music. Rick plays a very good guitar! We have sing-alongs. The songs bring back a lot of memories. My favorite song is "Yesterday" and there are so many songs that remind me of my husband, like "Begin the Beguine."
They have a variety of very good food. I like the taquitos, and I really like the pork because they slice it really thin."
— Connie Pineira
"I've lived at Arcadia Gardens for the last 9 years. What I like about the Gardens is they have something for everyone. They do a great job in our dining room; they have a wonderful chef. Arcadia Gardens gives me a ride every Wednesday to my bowling activity, which is my main hobby. I like the bingo and the bunco, and volunteer to help out during the games. I like to be helpful. Before I came here, I was always a volunteer. I volunteered for the City of Hope for 25 years!"
— Clara Colasuonno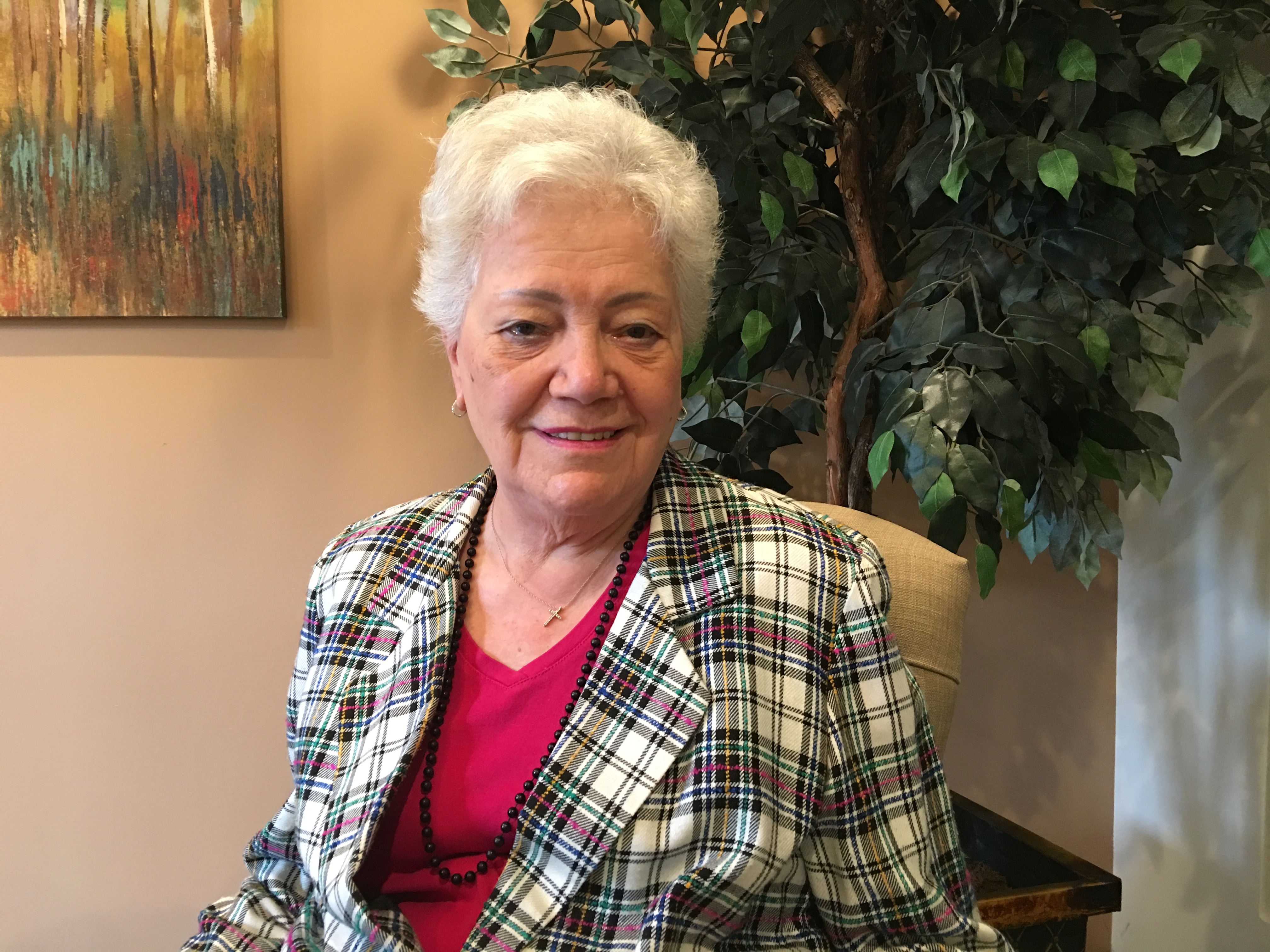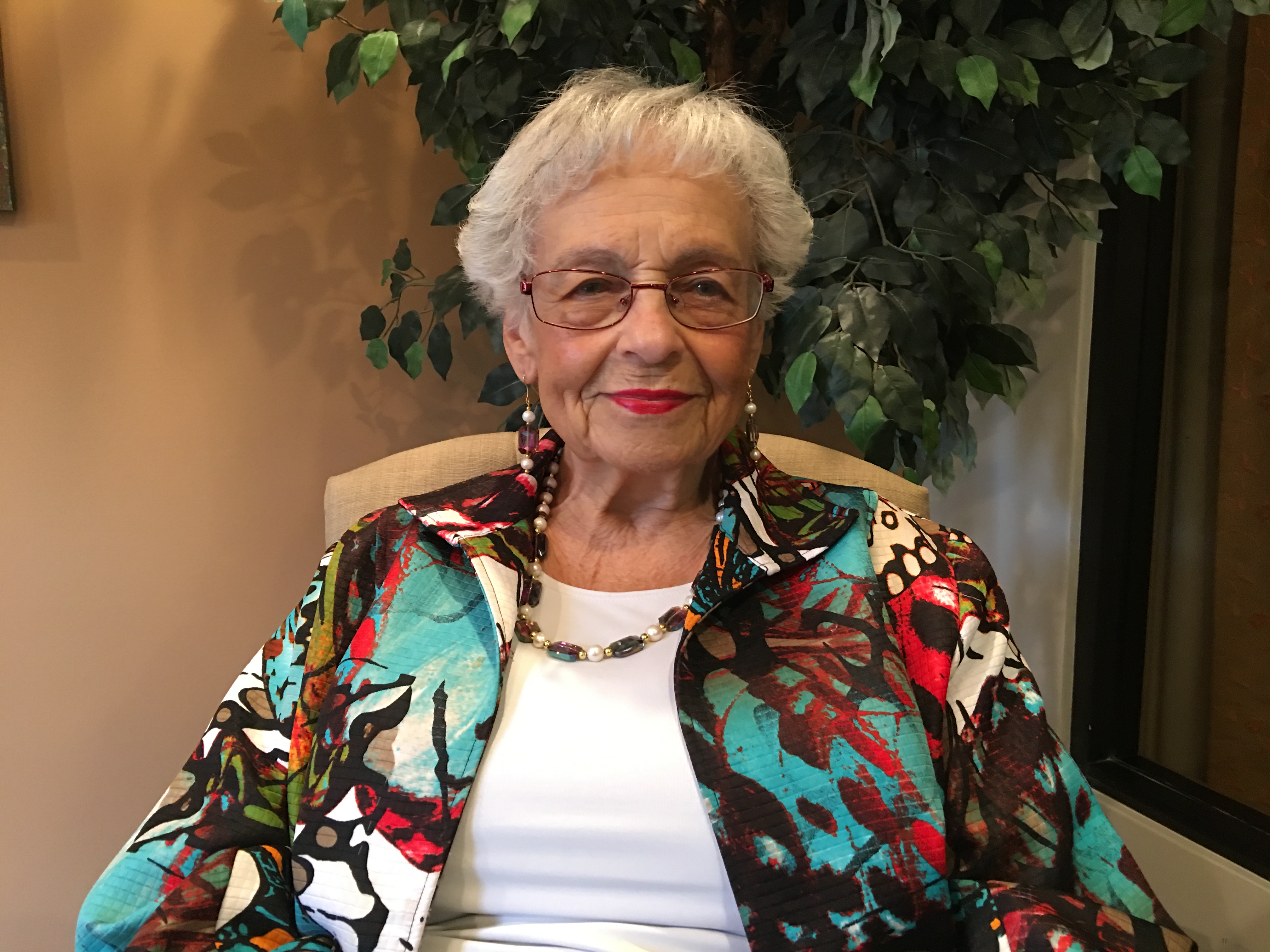 "I was born in L.A. and I will be 100 in June! I love California. I have 6 children, 14 grandchildren, and 19 great-grandchildren. I was a stenographer for the Los Angeles Police Department. I've had an interesting life. One of the nicest parts of my life is being here in Arcadia. The people are lovely. I play bingo and bunco, and I love the concerts they have at Arcadia Gardens with Rick. I try to participate in most of the activities. Everyone is so nice here, and I love David and Julie. All the people they have working for them are really nice. I really like it here."
— Marvelyn Bailer